I am excited to be a part of the Mt. Mahogany community next year. I will be starting my 30th year in education. The last 15 years have been as Principal of Orem, Aspen, and Hidden Hollow Elementary schools. My wife (Mary) and I will be married 32 years in June. We have 4 sons (Bryan, Brandon, Michael, and Bryson), two daughters-in-law (Anna and Brooke), and a granddaughter (Abigail) who turned 1 in April. In the past I have enjoyed running. I have run 10 Ragnars (8 with my wife) and I am currently in month 90 (consecutively) of running/walking a race with Brandon. Our goal is to reach 100 consecutive months by next February. I look forward to getting to know you better over the next year.
Hi, my name is Gioia Johnson. I can't wait to teach 4th grade this year at Mt. Mahogany. This will be my first year teaching, and I will graduate from UVU with a bachelors degree in Elementary Education in the fall. I live in Pleasant Grove with my husband and 5 year old son. I grew up in San Diego, and now call Utah home. I also have a bachelor's degree in Psychology with a minor in Spanish from BYU. I love to travel and have lived, and taught ESL in Mexico, Spain, and Uruguay. I can't wait to meet my students and share my love of learning with them! This is going to be a great year.
My name is Amy Widdison. I am very excited to be teaching Kindergarten at Mt. Mahogany Elementary this upcoming year of 2019-2020! This will be my fifteenth year teaching. I graduated with a double major in Early Childhood Education and Elementary Education from BYU many moons ago. I stayed home as mom for 10 years and then started teaching when all my girls were in school. I have taught Early Childhood Special Ed., 5th grade, and Kindergarten. I have 3 girls all in college right now. I'm a super proud mom! I love traveling, reading, hiking, and being with kids! I am looking forward to living in Utah again. I'm excited to meet you all and get to know you better!
Hello Mount Mahogany Family!! My name is Kaitlyn McNeely. I am beyond excited to be teaching 2nd Grade at Mount Mahogany this coming year. I am studying elementary education at Utah Valley University and will graduate with my Bachelors Degree in April of 2020. I am getting married this summer, so you will get to know me as Mrs. Young when school starts this year. I grew up in Layton, UT. I play the piano and violin. I have wanted to be a teacher for as long as i can remember and i can't wait for all my dreams to come true! I am excited to get to know all of you soon!
Hello! My name is Ekaterina Crossley. I go by Katy though. I was born in Vladivostok Russia, but was adopted by my parents when I was 7 years old. I grew up just up the road in Pleasant Grove. This will by my first year teaching and I cannot express my excitement to be at Mount Mahogany (fun fact, this was my husbands elementary school!), and to be part of this amazing group of teachers and administrators. I have an 6-month son, 2 dogs, and an awesome husband. I love my little family and spending time with them. My hobbies include baking, crocheting, and more baking! I am so excited to have my own classroom and to teach my students. I will always do my best and try my hardest to help these kids learn and grow.
I can't wait to be part of the Mount Mahogany team!
My husband and I have five boys, five lizards, and one dog.
I love science and math. Whenever we go hiking or on family trips I always make sure to take along supplies to collect samples of things we find. My son told me once that he thinks my "Studio C GoPro" would show kids in lab coats analyzing samples all the time.
I LOVE learning other languages, and at one time or another have been somewhere on the continuum between conversational and fluent in half a dozen or so. Fluency comes and goes with use though, and right now I would really only claim fluency in Russian, with the ability to negotiate my way around in Hungarian and French. I studied Latin and ancient Greek when I was an undergraduate at BYU, and have found that foundation to be invaluable.
I have lived in Lithuana, Lativa, Hungary, and Armenia, and have visited 18 other countries.
I completed my bachelor's in Elementary Education through WGU in November 2018, and my masters in SPED in June 2019.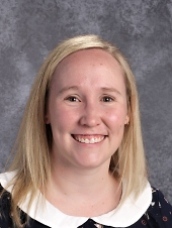 Hello! I'm Mrs. Bowling! I grew up in Orem, UT in a family of 3 girls. I graduated from Utah State University with a degree in Elementary and Special Education. I started teaching at Hidden Hollow Elementary after I graduated and have been teaching in a Special Education resource classroom for the past 9 years. I met my husband Paul while we were both at Utah State and have been married for 10 years. We have 3 kids, 2 boys and 1 girl. I enjoy reading, swimming, traveling, and spending time with my family and friends. Luckily most of my family lives in Utah County so we get to see each other often! I am excited to move closer to home and work with the students, parents, and teachers at Mount Mahogany!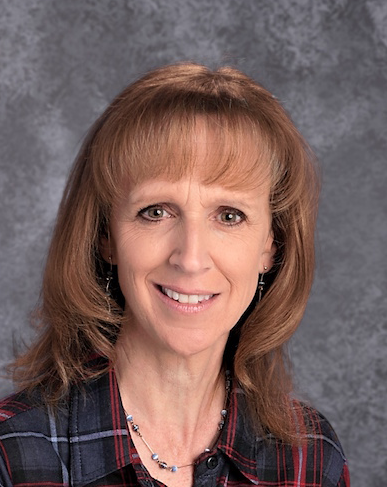 Hello, Mount Mahogany Elementary! My name is Julie Gurr and I am excited to join the fifth grade team! My husband and I live in Orem. We have 5 children and two young grandchildren. We love hiking and spending time together as a family. I have a Masters Degree in Elementary Education and I have taught various grade levels in Alpine School District for 25 years. For the last five years, I been teaching the 3rd grade Advanced Learning Lab for gifted students at Foothill Elementary School. Although I have thoroughly enjoyed each grade level experience, I love the content and curriculum of fifth grade and I am really looking forward to a great year.
Hello! My name is Wendy Taylor. I am from Orem, UT and am currently still living there. My husband and I have been married for 6 years and have a sweet, curious, and adventurous little boy (almost 2 years old). I graduated from Utah Valley University majoring in Elementary Education after completing a 3rd grade internship at Eagle Valley Elementary. I absolutely love children and enjoy helping them to learn and grow! I am so excited to be a part of the Mount Mahogany community and can't wait to teach 5th grade!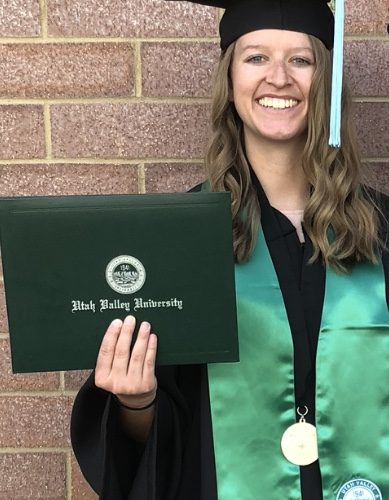 Hello Mount Mahogany family! My name is Hailey Hardman and this will be my first year teaching! I graduated from Utah Valley University in December of 2018 with my bachelors in Elementary Education and long term subbed until the end of the 2019 school year. Before that I did my student teaching in Tonga and New Zealand before returning home to finish my student teaching in a 3rd grade class. I played 2 years of college basketball and coached at Wasatch High School for the last three years working with the Freshman and Sophomore teams. I am so excited to be teaching 5th grade and can't wait for the adventures to begin!