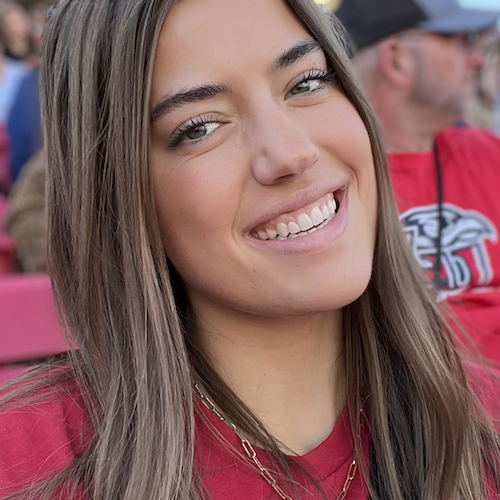 Hello! My name is Loryn Cottle! I just graduated from Brigham Young University in Early Childhood Education in December. I was in Alpine School district for my practicum and student teaching semesters, so I am happy to be here at Mount Mahogany Elementary teaching 2nd grade! I am from Maryland and I love playing basketball, volleyball, running, doing things outdoors, playing the piano, and I love going to the beach. I have 4 brothers and I love spending time with my family. I am excited to get to know your kids more and to be able to work with them!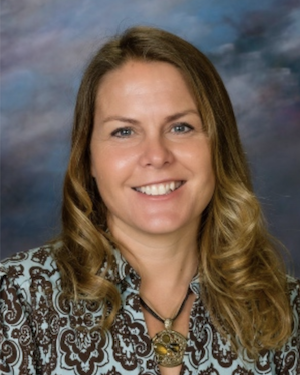 Aloha, my name is Anna Jorgensen, my students normally just call me Mrs. J. I received my bachelors at BYU-Hawaii where I met my husband. I received my masters through WGU. I have taught for numerous years and various grade levels and places, including Tonga and the Dominican Republic. I have four kids, one girl and three boys; the oldest two are married. As of now I have one cute little granddaughter. I love going biking, hiking, canyoneering, traveling, and reading. I feel the best part about teaching are my students. I love doing activities in the classroom and class discussions. I look forward to each new year.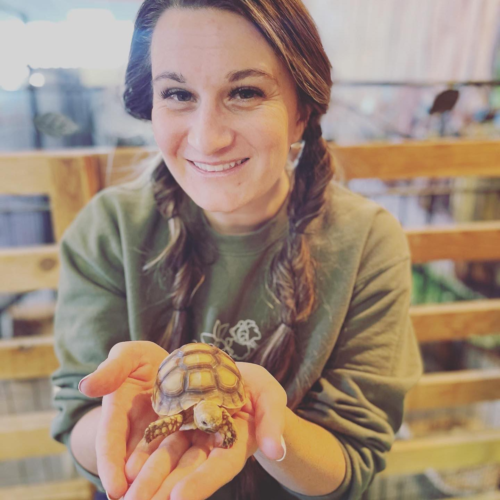 Hello Mt. Mahogany community! I am so excited to teach Art at the school this year - it has been my dream job for a while. I am passionate about creativity, teaching and making a difference in others lives for the better. Some of my hobbies include Barre fitness, singing, reading, writing, baking, Halloween, dogs, wildlife, being cozy and so much more! I graduated from UVU in 2013 and have been teaching off and on full time ever since. I have taught grades K-4 and am so excited to add Art to my expertise. I feel blessed to be part of the Mt. Mahogany family - Go Rams!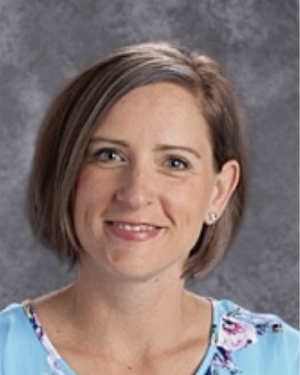 I am so excited to be at Mt. Mahogany this year. I am new to the school but not new to teaching. This is will be my 18th year, with the last 4 being in 6th grade. I love 6th grader's sense of humor, independence, and leadership! I have heard wonderful things about this school and I can't wait to make lots of good memories here in the years to come.
I mostly grew up in Idaho Falls, ID and attended University of Idaho, graduating in 2000. I have been married for 22 years to a fellow 6th grade teacher, who teaches at Parkside Elementary in Orem. I have 3 kids, a daughter who just got married, a son who just graduated from high school, and my youngest son who is in 9th grade.
I absolutely love teaching and strive to make positive relationships with the community. Here's to making the 2022-2023 school year the best ever!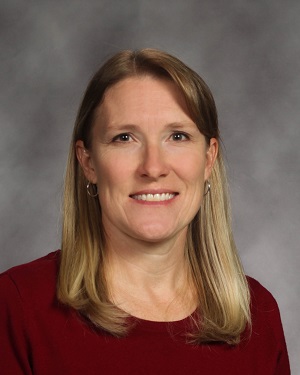 My name is Sarah Austin. I have worked with the Mount Mahogany first grade team for 4 years. The first 2 years I was an aide, then in 2020 I joined the faculty as a teacher. I graduated from BYU with a bachelor's degree in Elementary Education in 1997. After college I taught first grade in Orem for a few years before taking a break from the classroom to raise my young family. I am so happy to be teaching again and have loved my years at Mount Mahogany!
I was born and raised in Provo and now live in American Fork. I have been married to my husband Mike for 24 years. We have four children, 3 sons and a daughter. I enjoy cooking, hiking, going to the beach and spending time with my family.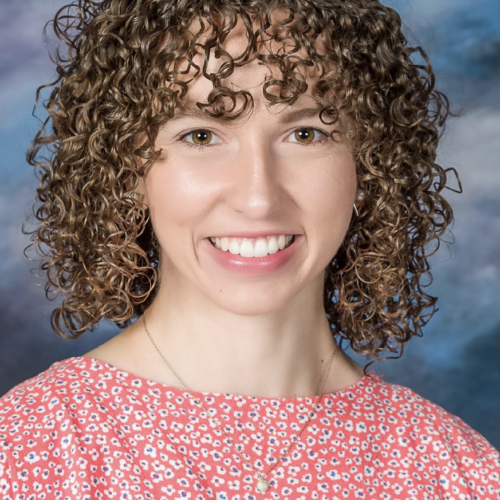 Hello! My name is Claire Beck! I grew up in Pleasant Grove and currently live there with my husband Josh. I studied Elementary Education at Utah Valley University. In a few weeks, I will be receiving my master's degree in Learning and Technology from Western Governors University. I am going into my third year of teaching 1st grade. I have a passion for ballet and musical theater and have been in many productions at the Hale Center Theater. I also love spending time with my family and traveling with my husband. I want each of my students to know that the moment they walk through my classroom door they will feel important and know they have a teacher who believes in them. "I believe everybody can succeed!" A quote that I live by is "Be Kind. Work Hard. Smile Often." This is going to be a great school year!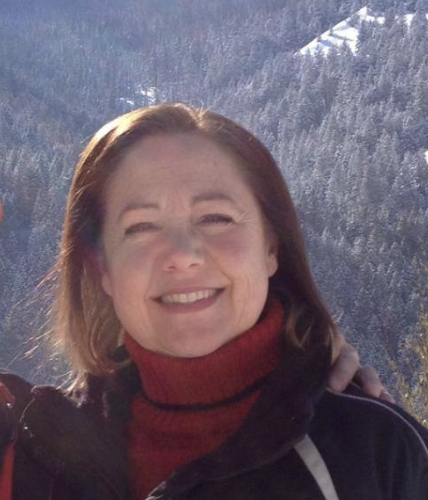 Hi everyone, I am Shirley Davis. I live in American Fork. My husband, Randy, and I are the parents of four children. We also have one grandchild. We met when we were students at BYU. I taught special education for three years and then left teaching to raise my family. Not long after that we moved to Japan and lived there for eight years. Three of my children were born there. Two of them attended Japanese schools. We had to commit to an education system and so we moved back to the United States. My husband teaches at the University of Utah. We enjoy running and rock climbing. I also love traveling. Two of my favorite trips were to Thailand and the other was hiking in Nepal. I am thrilled to join the faculty of Mt. Mahogany and getting to know each of you!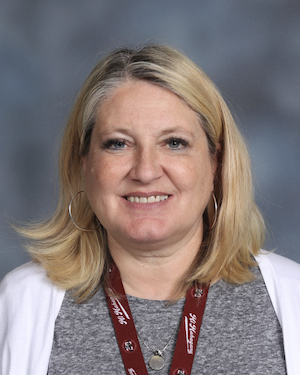 Hi, I am Cindee Pack. I love teaching at Mt. Mahogany. This year will be my 3rd year at Mt. Mahogany and my 10th year teaching Special Education. I have 3 children and 5 grandkids. I also have a new puppy! I enjoy reading, binging on British mysteries and sleepovers with my darling grandkids. Looking forward to a great year!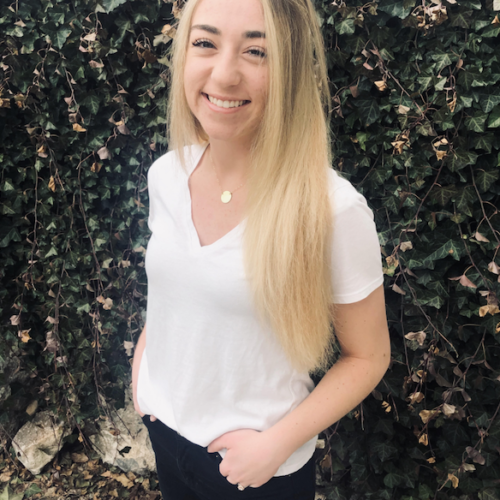 Hi Rams!
My name is KC Kiser and this will be my third year teaching 2nd grade at Mount Mahogany Elementary. I graduated from Utah Valley University with a bachelor's in elementary education. I have been married to my husband, Jarem, for 4 years and we have a boxer named Roxi. In my free time, I love to read, go to the movies, workout, visit family, take my dog to the dog park, and eat out at restaurants!
I love teaching 2nd grade. I have fun things planned for the school year and look forward to working with incredible students and parents. It will be a fantastic year!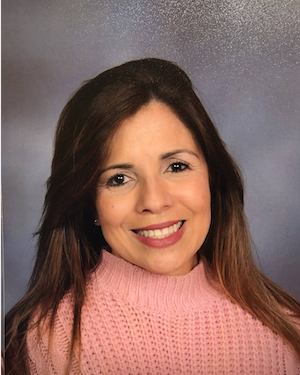 My name is Maria Martinez, and I come from the beautiful island of Puerto Rico. I am a Spanish and ESL teacher. This year, as an ELL Specialist, I became part of our Mount Mahogany family to serve as a liaison and support for our multilingual students, their teachers, and their families. It is a privilege to serve our school community. Mount Mahogany is a beautiful family.
When I am not serving our school, I enjoy spending time with my family, dancing, and cooking.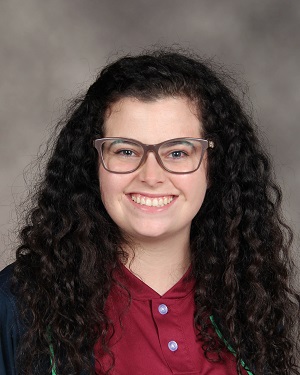 Hello Mt. Mahogany! I am Nurse Jill and am excited to start my third school year as a Ram! I graduated with my Bachelors of Nursing from Dixie State University and have been a Registered Nurse since June 2017. I never thought my career would take me into school nursing but I am so glad I found it!
I enjoy taking care of my students, staff, and having a lot of fun while doing it. I feel incredibly lucky to work with this community and staff. Outside of being a school nurse, my hobbies including reading, watching movies, fishing, camping, and spending time with my family. My husband, infant daughter and I live in Provo and we enjoy all the wonderful recreation Utah has to offer. I look forward to working with my students, staff, and community to make this year our best yet! Go Rams go! "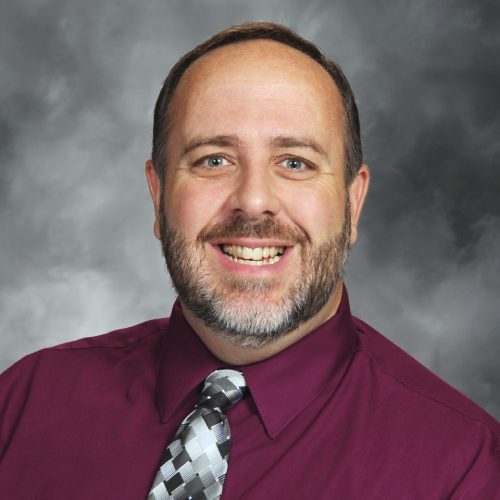 My name is Sam Briggs, and I grew up in Provo, Utah, and graduated from UVU. I have been teacher here at Mr. Mahogany for all of my 15 years. I love 6th grade and believe that all students can be successful.
My Hobbies are: Reading, Racquetball, and Bike Riding.
My Favorite Authors are: Brandon Sanderson, JRR Tolkien, and Jonathan Stroud
My sweetheart, Jennie, and I have been married for 25 years. We have an amazing daughter, Curie, who is 23 years old.
We love going to Disneyland and go as often as we can. My favorite Character and Classroom theme is Stitch. I love the way Stitch was ""Programmed to be bad," but was able to grow above that and become Lilo's best friend.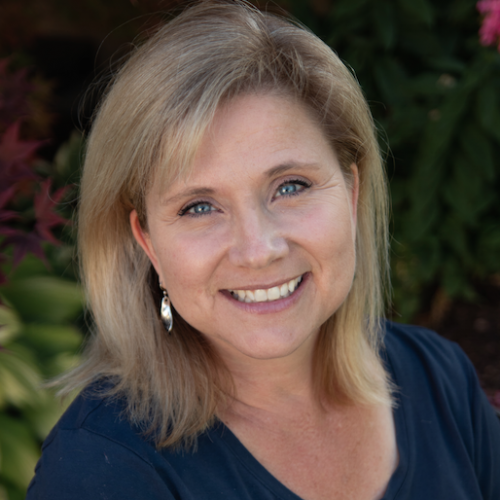 Hello Mount Mahogany! My name is Shanell Jared and I'm excited to be a part of the family! I was born in Ohio and raised in Arizona but have called Utah my home for a very long time now! I love the mountains, spring, summer and fall. Winter is okay too, I just think it lasts too long! I love walking and biking on the beautiful paths by my home, graphic design, reading, college football, and spending time with my family and little grandson. I hope you will drop by the front office so that we can meet!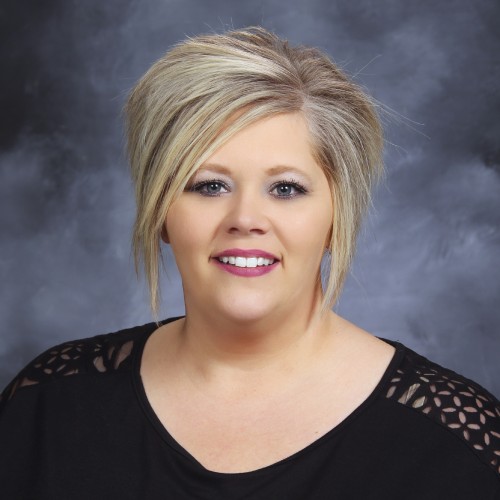 My name is Kandy, and I have worked in ASD's Nutrition Services for 12 years....6 of those here at Mount Mahogany Elementary. My husband, Dave, and I have been married for 27 years. We have 2 daughters, Berlyn & Braxtyn. and a new Son in law, Mike. We also have 3 dog, Dexter, Izzy & Silver. We love anything that involves the ocean, sun & sand. Our favorite vacation spot so far has been Bermuda. I love spending time with my family, I love to make handmade cards...and I absolutely love being a "lunch lady" and getting to know your kids! We have some of the BEST students and staff here at Mount Mahogany, and I'm proud to be part of this wonderful family. I look forward to serving your child breakfast and lunch each day. If you need anything at all, please feel free to contact me. GO RAMS GO!!!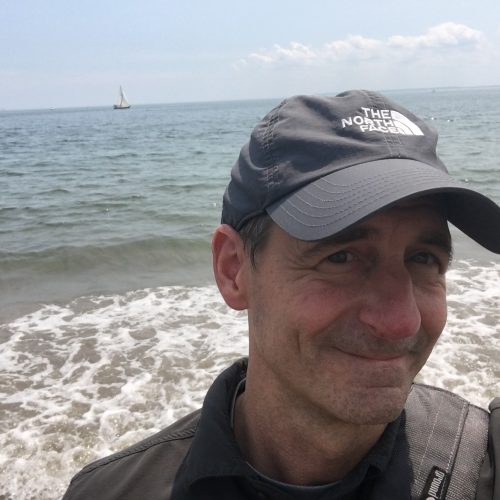 "Hey Everybody, My name is Mark Gatto and I teach third grade at Mount Mahogany.
I grew up in Upstate New York and Philadelphia, Pennsylvania. I later moved to Tucson, Arizona, where I went to high school and College. I attended the University of Arizona to earn a Bachelor of fine Arts, an elementary teaching certificate, and a Master's Degree in Language Arts.
I moved to Utah about 20 years ago to work in the Alpine School District, where I've taught various grade levels from first to sixth, been an assistant principal, and a Reading Recovery Teacher Leader.
Recently, I completed an Arts Integration Endorsement through BYU, have presented at BYU Arts Express Conferences and taught at STEM summer camps.
I currently enjoy golf, biking, and running, as well as camping and hiking in our amazing mountain ranges. I also enjoy spending time with my three amazing daughters grandson.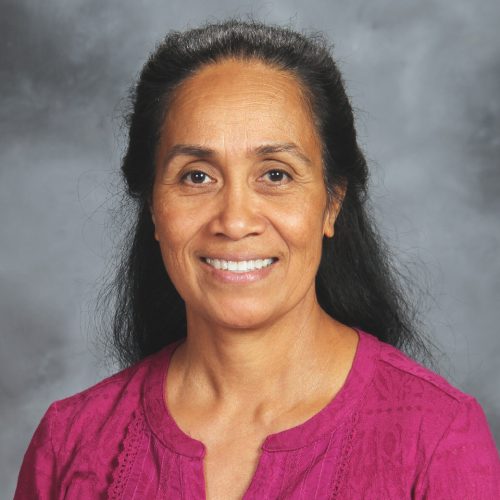 My name is Elisapeti (Laite) Miller. I am married to Douglas Miller and we have 6 children, 5 boys and a girl. I have 3 beautiful grand-daughters and 2 grandsons coming in September and October. I love to bake and cook. In my spare time, I love to quilt (Hawaiian Quilting). I have been teaching Kindergarten at Mt. Mahogany for 4 years and loving it.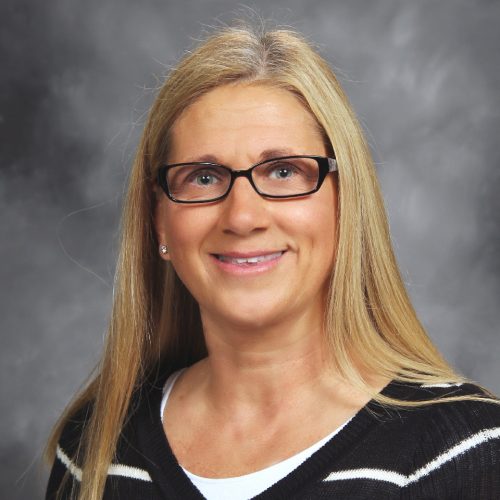 I have worked at Mount Mahogany since the beginning. This is my 19th year! I am the last of the original staff members that opened the school--very hard to believe! My husband Todd and I have 3 children (all married) and 7 grandchildren who keep us very busy!! I love to spend time with family and friends, travel, read, watch the Jazz, and relax by just plain doing nothing! I love being the Media Specialist at Mount Mahogany. I feel like I have the BEST job in the district!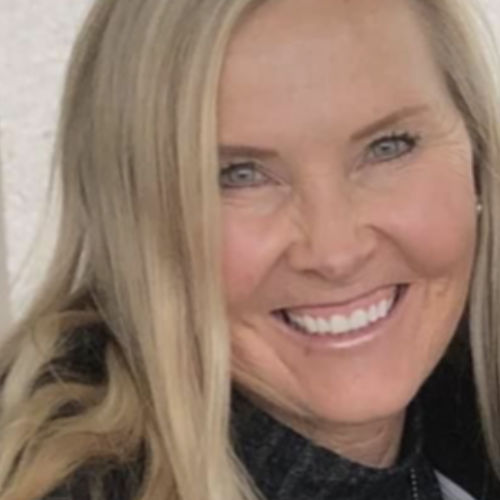 Hi Mount Mahogany, my name is Suzie Cindrich. My students call me Ms. Suzie.
This will be my 7th year teaching at Mount Mahogany. I have a double major in Physical Education and Dance from Utah State University. I taught high school English, PE, and Dance for ten years before opening a dance studio in our home while raising our three kids. After the baby went to High school I joined the Mount Mahogany team. We love to snow ski in the winter and water ski in the summer as a family. My favorite hobbies are travel, travel, and more travel. Some of our favorite vacation spots are, Lake Powell, Hawaii, Costa Rica, The Maldives, and Aruba. I can't wait for another FUN year.
HEY, HO, RAMS LETS GO!!! 😊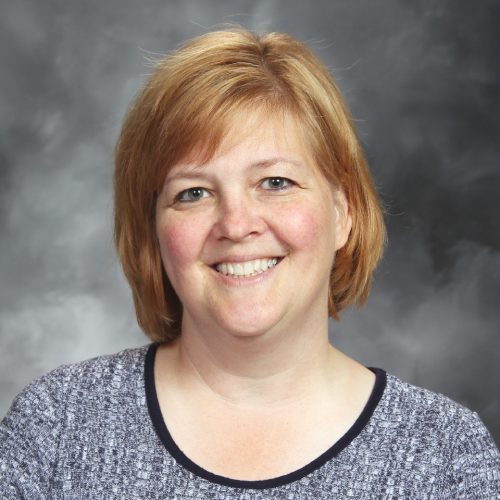 I'm a mom to five wonderful kids and the lucky grandma of 3, (with another one on the way.) In my non-teaching time I pretty much prepare teaching materials but occasionally I find time to garden, quilt, cook, and play/teach piano.
I've student taught 4th grade, then a music class, following which I was promoted to kindergarten. I love being a teacher. This coming year will be my 9th year of teaching. Each year is a new adventure with new personalities and new experiences. Each child I've ever taught has more than just a place in my heart; they are a part of who I am.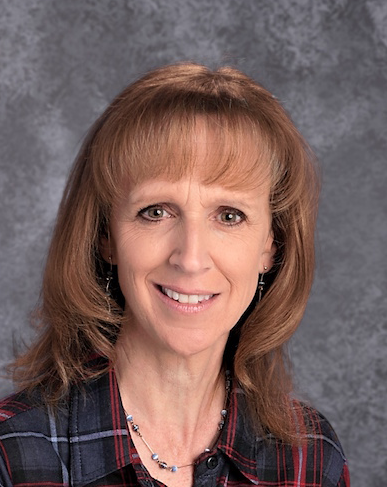 Hello there! My name is Julie Gurr. My husband, Eric, and I live in Orem. We have been married for 38 years. We have five children and three grandchildren. We enjoy hiking and spending time together as a family.
I have a Bachelor's Degree in Early Childhood and Elementary Education. I also have a Master's Degree in Elementary Education. In my 29 years of teaching in Alpine School District, I have taught Kindergarten, 2nd Grade, 3rd Grade, 3rd Grade Advanced Learning Lab, and 5th Grade. It has been a wonderful experience getting to know the students and parents, and working with the awesome administration, faculty, and staff here are Mount Mahogany. I am looking forward to an amazing year with my next group of 3rd grade students!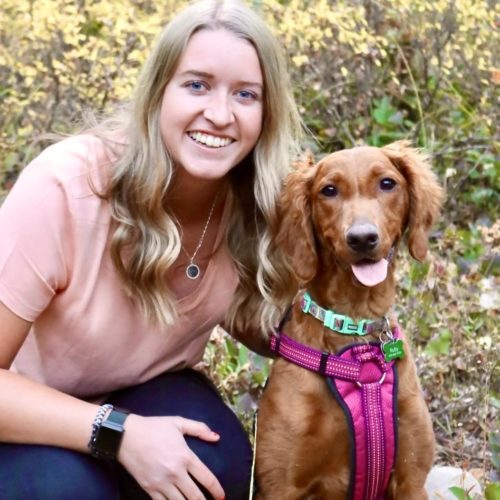 Hello Mount Mahogany family! My name is Hailey Hardman and this will be my fourth-year teaching! I graduated from Utah Valley University in December of 2018 with my bachelors in Elementary Education and long term subbed until the end of the 2019 school year. Before that I did my student teaching in Tonga and New Zealand before returning home to finish my student teaching in a 3rd grade class. I played 2 years of college basketball and coached at Wasatch High School for three years working with the Freshman and Sophomore teams. I am now working with a club team in Lehi and love it. I am working on my Master's Degree and will graduate in November from Grand Canyon University with a Masters in Reading. I love reading and hope to spread that love to all of my students. I also have a dog named Ruby who is my best friend that I take everywhere with me. I am so excited to continue teaching 5th grade and can't wait for the new adventures to begin!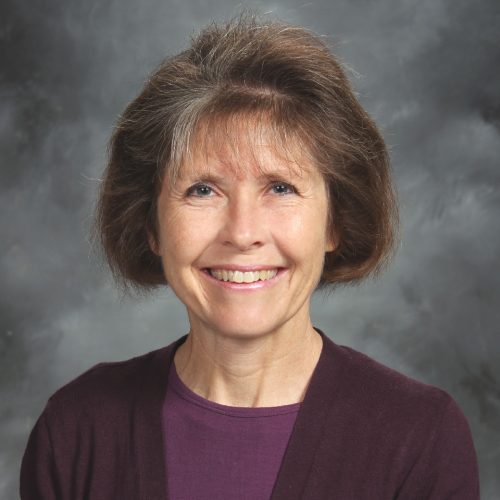 I am excited to be teaching Kindergarten again for my 17th year at wonderful Mount Mahogany! I've made great friends here through the years since the students, parents and teachers/staff at Mount Mahogany are the best!!! I grew up mostly in Salt Lake City, but we raised our 6 children in Pleasant Grove. I'm left handed and enjoy all holidays. I love picture books, traveling, watching movies, going on early morning walks and eating French fries. I'm looking forward to another fantastic year! Go, Rams, Go!
Hi! My name is Catherine Jackson, but I go by Katie. This is my third year teaching PreK at Mount Mahogany, but I've been a teacher for over 10 years now. I graduated from Utah State University in 2010 with degrees in Elementary and Early Childhood Education. I love teaching young minds! Their exuberance and interest in everything around them is refreshing and makes teaching so rewarding. When I'm not teaching, I enjoy spending time with my husband, stepdaughter, and our dog Zoey. We love to play card and board games, watch Phineas and Ferb, spend time outdoors, and go rock hounding. I also enjoy playing the ukulele and singing, watching musicals, and talking with my sisters. I love Mount Mahogany, and look forward to working with a great new group of students this year!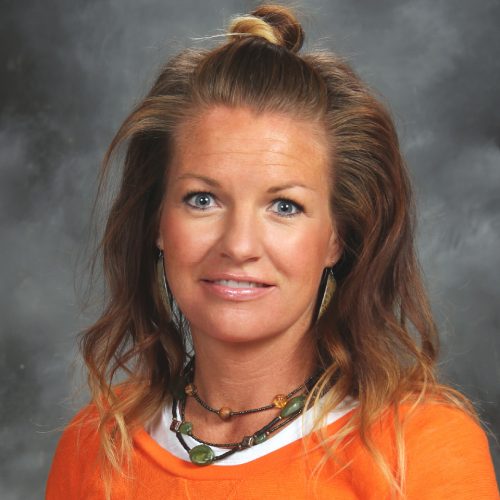 Hello Rams! My name is Melissa Connors and I am a Speech-Language Pathologist. I love working here at Mt. Mahogany, this will be my 17th year here. I earned my Master's degree in Speech-Language Pathology at Utah State. While getting my education, I had the opportunity to run on the Utah State Track and Field Team. I also met my husband there, as he was playing football. Go Aggies!
My husband and I live in PG, and have 3 wonderful children, Rex, Porter, and Cash. I love spending time with my family, vacations, camping, and running. I am grateful for all the wonderful people here at Mt. Mahogany. This truly is a great school. GO RAMS!!!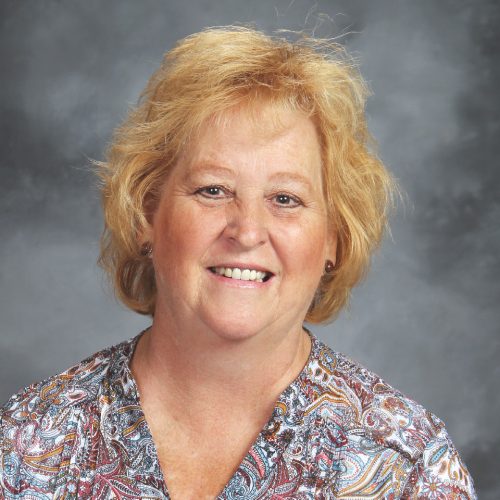 I have been at Mount Mahogany Elementary for 12 years going on 13 years. I have worked in all grade levels from Kindergarten to 6th grade. I am known by students at our school as Mrs. Nice, as this is part of my last name. I have worked as a Teachers Aide, with a variety of students. My 1st year was a 504 Aide with a boy in a wheelchair, I love children, the interaction in classroom, I love meeting and greeting our new kindergarten students each year. I am able to make 150 new friends that are joining our school.I have worked in all areas of our school, Lunchroom Supervisor, Kindergarten Safety, Testing. The staff here is amazing. I love being at Mount Mahogany and I look forward to meeting new people while working with students.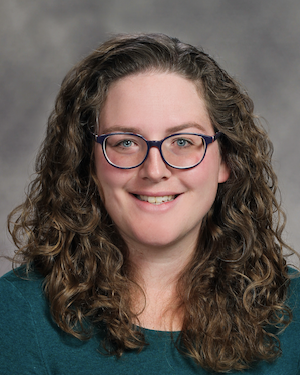 Hello Rams! This will be my seventh year teaching at Mt. Mahogany. I have taught four years in first grade and this will be my third year in fourth grade. This summer I graduated from UVU with a Masters in STEM education. I love teaching reading and science.
Outside of school I have three dogs that I love to train and take on walks and hikes. I enjoy being outside and I like to play pickleball, and go paddleboarding. I play the piano and the bassoon. I also like to paint using acrylics. I'm looking forward to getting know all of my students this year and I hope we can all have a great year learning and growing together!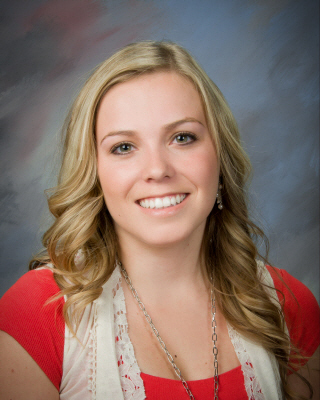 My name is Stephanie Glass. I was born and raised in Sandy, Utah. My husband and I live in Lehi with our 9 year old son and 2 year old daughter. I graduated from UVU with a Masters in Education and a ESL endorsement. Working with kids is my passion and MM is my second home. I taught first grade for 11 years. Phonics, writing and math are my favorite subjects to teach. I am excited to begin my fourth year as a reading interventionist.
When I am not teaching, I enjoy spending time with my family, going on adventures in the mountains, fishing, reading and watching the Jazz. I look forward to another great year at this amazing school!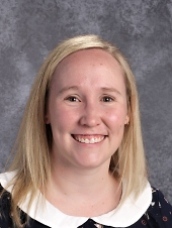 Hello! I'm Mrs. Bowling! I grew up in Orem, UT in a family of all girls. I graduated from Utah State University with a degree in Elementary and Special Education. I started teaching at Hidden Hollow Elementary after I graduated and have been teaching in a Special Education resource classroom for the past 12 years. I met my husband Paul while we were both at Utah State and have been married for 12 years. We have 3 kids, 2 boys and 1 girl. I enjoy reading, swimming, traveling, and spending time with my family and friends. Luckily most of my family lives nearby!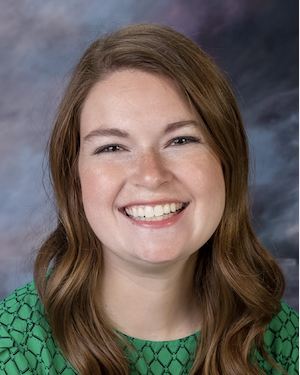 My name is Rachel Neeley and I am the Innovative Learning Coach at Mount Mahogany. This is the start of my third year here and I love working with both the students and faculty here. I grew up in Sandy, Utah and graduated from Brigham Young University with a degree in Elementary Education. I taught 5th and 6th grade at Geneva Elementary for a total of five years. My favorite part of teaching is getting to know all of my students and learning from them.
When I'm not working, I like to write, attend plays, or watch sports with my husband. I am a big Utah Jazz and BYU fan. I love discovering new technology that improves my life and that I can share with others, which is why I love being an Innovative Learning Coach.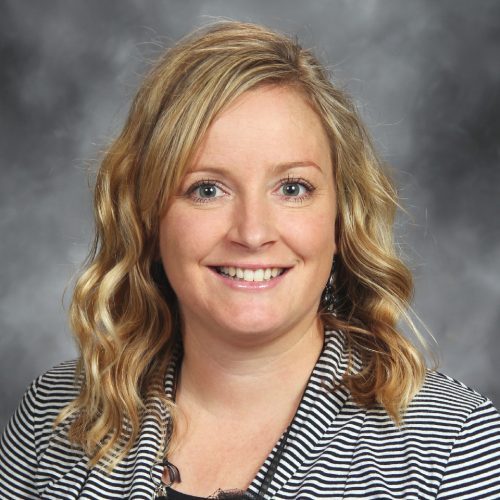 Hello Mount Mahogany! I'm Carrie Bezzant, and I've been a 1st grade teacher for about 13 years. I've taught 9 of those years here at Mount Mahogany! I love it! I love watching 1st graders learn to read, socialize and interact with each other. I graduated from UVU with my Bachelor's degree and then a few years later with my Master's degree from SUU.
I'm a Pleasant Grove Girl, and I love it! I grew up on east side, I currently live on south side and I work on the west side. My husband and I are a blended family and we have total of 8 kids and one grandbaby and one more due in November. I'm always up for a fun adventure from camping, hiking, dirt biking, UTV rides, paddle-boarding, playing pickleball to hammocking, chilling on the beach, or looking at stars. My motto for life is WORK HARD. HAVE FUN. MAKE A DIFFERENCE. I'm looking forward to another great year. GO RAMS!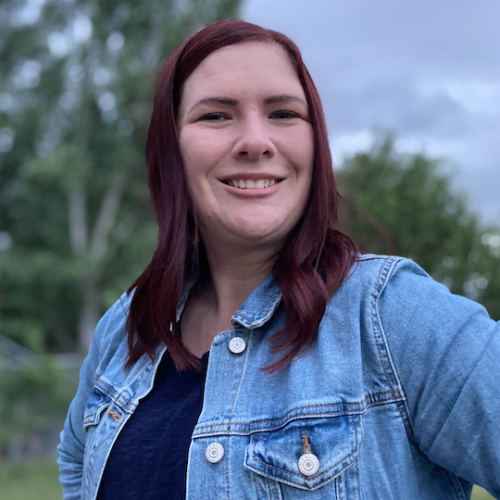 Hi! My name is Staci Gaines. I grew up in a small town called Pleasant View which is by Ogden. I have lived in Pleasant Grove for the past 16 years. I swapped the View for the Grove and love it here! I am married to Justin and we have two kids, a 10th grader named Broc and a 7th grader named Soph. They both attended Mt. Mahogany and will always be a RAM! I have been involved with MM for the past decade or so as a parent, PTA President, Reflections Coordinator and as a Title 1 Aide with 4th grade. MM is definitely my happy place! I love working in the office and getting to interact with our entire community. In my free time I love to hike, play volleyball or softball, craft, and go on fun adventures with my family and friends! to my little friends at Mt. Mahogany, make it a great day and remember to always work hard and be awesome!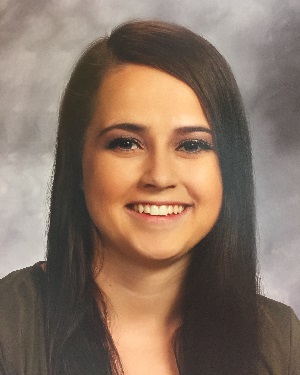 Hello Mount Mahogany! My name is Mikail Vance and I've been a 4th grade teacher here at this school for 5 years. I live in Saratoga Springs with my husband and our French Bulldog, Tubs. We have some awesome students and I'm excited to teach each one of them!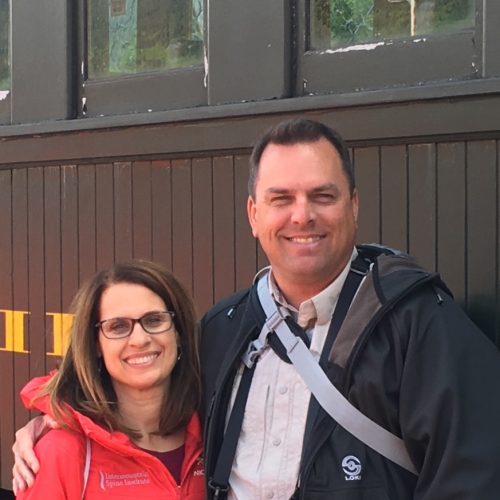 I'm Ginger Anderson, a 6th grade teacher at Mt. Mahogany (Go Rams!). This will be my 17th year of teaching 6th grade, 15 at this amazing school. I earned my Bachelor's and Master's degrees at UVU (Go Wolverines!). I love working with my 6th graders. They are the BEST age at the elementary school - very independent, easy to joke around with, proud to be the oldest at the school and excited about going to junior high, but still children nonetheless :). I have four grown children, three of whom are married, and five grand children with number six coming in September of 2022 (grand kids are the BEST!). My husband, Tony, and I have a lot of fun being empty nesters, doing whatever we want, whenever we want, taking care of grand kids occasionally, and then giving them back to their parents. It's a great time of life! We love eating out and going to movies, going to the gym, and traveling. I love all things Marvel and Lord of the Rings. I also love to read and can be found with a book anytime I have a few free minutes. My favorite author is Brandon Sanderson, who lives just up the street from Mt. Mahogany! I grew up in Arizona and I don't like cold weather at all. If it doesn't get up to 100 degrees, it's too cold to be in a pool. Brrrr. I love my school and my team, and I look forward to another great year at Mt. Mahogany!